Mechanical engineer with 13 years experience in Procurement and Project Management across multiple industries and countries. Enthusiast and self-taught web developer. Proud father, tech freak and amateur cooker.

Present
Sep. 2017
Procurement Engineer
DEME OFFSHORE, Luxembourg Ville - Luxembourg
Purchasing goods and services in compliance with given cost, time and quality requirements for Offshore Windfarm Foundations. Major tasks involve:
- Managing tendering process until contract signature for primary steel, secondary structures, electrical equipment, insurance and shipping.
- Preparing ITT package applying requirements, business policies and standards.
- Following up offers and performance of contracted suppliers (opportunities/risks, suppliers capacity, quality, security of supply, sustainability program).
- Managing clarification/negotiation meetings with suppliers.
- Coordinating inputs from multi‐disciplinary project teams.
- Estimating/Benchmarking costs (Internal market studies).
- Defining and managing opportunities and risks per project.

Sep. 2017
Feb. 2015
Project Manager
JOHN ZINK HAMWORTHY COMBUSTION, Dudelange - Luxembourg
Responsible for the coordination and execution of flare projects in UAE, Bahrein and Peru with international clients. Creation of technical requisitions, drafting of purchase orders and follow up contract executions, budget and schedule.
Lead meetings with clients, suppliers and project teams composed by interdisciplinary and culturally diverse members.

Jan. 2015
Sept. 2011
Project Engineer
JOHN ZINK HAMWORTHY COMBUSTION, Dusseldorf - Germany
In charge of bidding process for procuring main equipment for incinerator projects in UAE. Keeping contact with client and vendors to solve technical issues related to equipment and engineering documentation.

Aug. 2011
Apr. 2010
Project Manager
ABB, Madrid - Spain
Project management for "Gas analysis" and "Instrumentation" departments. Client reporting, factory monitoring, inspections and coordination of our technical team for the project start up. I left the company at my own request to move to Germany.

Feb. 2010
Jun. 2008
Projec Engineer
HAMWORTHY-COMBUSTION, Madrid - Spain
Development of contract engineering, preparation of material requisitions, creation of drawings and documents, supervision of workshops and assistance for assembly at client plant. I finished on February 2010 when the office closed.

Dec. 2007
Jan. 2007
Construction supervisor
SAITEC INGENIEROS, León - Spain
Surveillance and control for a 4km train line construction (making drawings, daily reports and inspections) until the end of the works.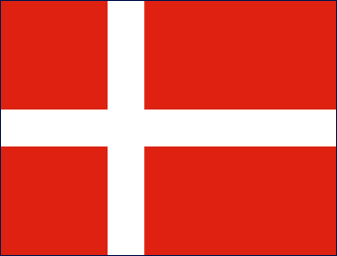 2005 / 2006
Company internships
CENERGIA & NILFISK-ADVANCE, Copenhagen - Denmark
Building insulation at CENERGIA & product design at NILFISK-ADVANCE.